There are so many reasons why a Cat Groom is at a high rate:

Cat Grooming is a specialised animal care field, and should be treated as a specialty.
Sedation and a shave at a vet is double, if not more, the cost than using a no sedation Cat Groomer, (when really the risk is higher for the Cat Groomer)
Cat Groomers are working with unpredictable domesticated tigers
If a Groomer becomes bitten, and it leads to infection, they are out of work for at least a week!
Cats have nails, teeth and ninja moves, and they know this!
Cats are sit and wait predators, and can launch at any time, we must learn to predict a cats movement with body language (such an important skill by continuing education such as my behaviour course 😉 )
Clipping, especially without sedation, has a high risk of cutting a cats fine tissue-paper-like skin. it takes skills and precision. You cannot just pick up a pair of clippers!
Have you seen the amount of shampoo (and water) it takes to bath a cat properly? Cats fur repels water and liquids, they don't want to be clean.
The amount of electricity used to get through a matted coat and dry a thick coat such as a Maine Coon. As much as grooming a large dog!
and sharp strong equipment. The amount of pet owners that say they brought clippers and after one clip had to stop half way and had blunted their clippers
A Cat Groomer is worth their weight in gold! Value your Cat Groomer. They risk it all for their love of Cats.
https://learncatgrooming.com.au/p/behaviour
Below some lovely at home grooming pics: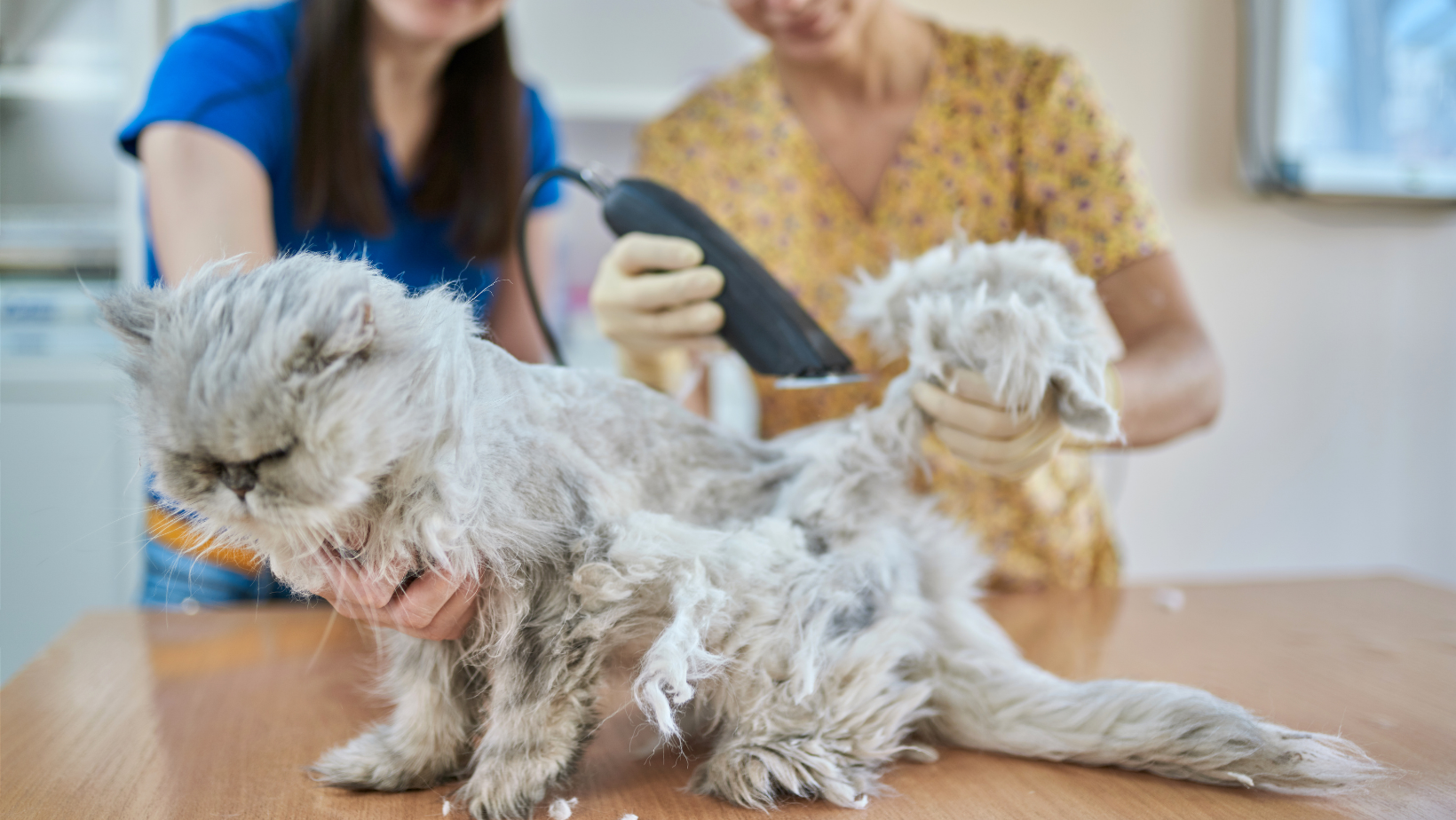 Want to learn more tips and tricks?
Sign up at https://bit.ly/CGEWLSignup
Who am I?
I'm Lexie Goldsmith,
My slow introduction and low stress handling techniques have been proven over 14 years of grooming cats without sedation and many happy clients, being the go-to cat groomer in my state.
I am contacted regularly by people all over the world wanting to learn cat grooming from me, and this makes me excited to see students now grooming cats with my videos, instructions and support.
I am a Qualified Veterinary Nurse, Pet Stylist and Master Cat Groomer, available for your cat grooming education needs.
Come join me on your cat grooming journey, I promise you will not be disappointed, I have a 30day money back guarantee for all courses.
More information on my courses here